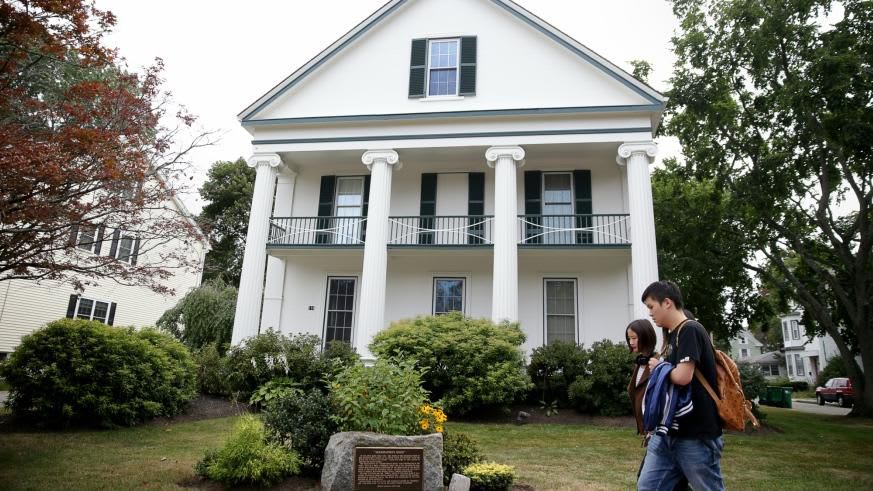 Millennials are migrating to the Massachusetts town.
Forget Somerville. For Millennials looking to put down roots in the Boston area, Medford is the place to be.
In October, realtor.com released its third-annual list of the Hottest Zip Codes in America, with the city of Medford, Massachusetts (02155), scoring the number four slot, just behind Watuga, Texas, Livonia, Michigan, and Kentwood, Michigan. So who's making the peaceful enclave one of the hottest zips in the U.S.? Millennials, who make up 38 percent of new mortgage holders in Medford.
Lara Shuqom, real estate consultant and realtor at Compass, joins the chorus that describes Medford as the "new Somerville," citing its proximity to downtown Boston (about three miles) as well as Somerville's restaurant and retail scene.
"Buyers, especially millennials, have more purchasing power in Medford vs. Somerville, but can still benefit from the proximity to Somerville's amenities, like the uber-popular Assembly Row, easy highway access and transportation options, without paying the higher sale prices," says Shuqom. "Medford allows homebuyers to purchase a potentially larger/more renovated property for less, while still providing access to the city, transportation options, amenities, and a neighborhood vibe that millennials crave - 'urban-suburban,' I call it."
She adds, "Taxes are also very reasonable, which to a millennial home-buyer, can make a big difference in their housing expenses."
According to torealtor.com, Medford's median list price is $541,158, up 12.9 percent over last year. Homes sell on average in 19 days, a 41 percent increase from just last year. So what caused the significant increases in comparison to just last year? Again, Shuqom says it's safe to say that Somerville's own real estate boom is the answer.
Its explosion sent shockwaves through surrounding towns, which include once quieter markets like Medford. As a result, buyers were prompted to purchase in Medford while prices were still deemed "reasonable."
Add in the already low inventory of housing throughout the Greater Boston area, and the 18,000 additional jobs that are expected to pop up in Middlesex County, and it seems that Medford's popularity will only continue to rise.
"While low inventory is a challenge, Millennials are the largest generation in U.S. history and they are flexing their muscle when it comes to the housing market," Danielle Hale, chief economist for realtor.com, said in a press release. "Increasingly, the hottest housing markets are the ones that appeal to millennial preferences, and right now the standouts are relatively affordable suburbs with local 'it' factors such as hiking trails, great restaurants, and nightlife. With the largest cohort of millennials turning 30 in 2020, we can expect these types of areas to stay in demand in the years to come."